Support | Affiliates | New Product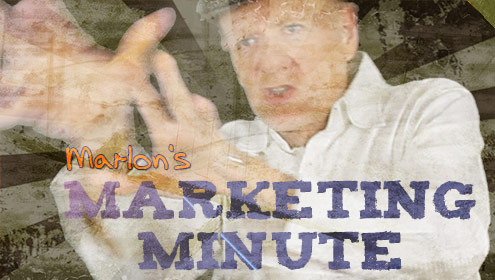 Turn Your Frustrations Into Info Products You Can Sell On Your Blog, Website, Or Amazon — Or Use To Generate Leads or Build Your List
How do you turn your frustrations into successful online marketing info products? —
* How do you get ideas? 
* How do you know if they will sell? 
* How do you test them?

Hello, it's Marlon and I'm back with another issue of Marlon's Marketing Minute newsletter.
Before I get to the nitty gritty, let me add that I've JUST UPDATED Level One Training with 3 Audio Programming recordings to help you absorb all the info at a more unconscious level.  You will see a graphic like these at the end of each of the 3 major divisions, so you can download the audio programming.