MMM: JV Zoo Hits $100 Million. Ignites Launch Frenzy
Support | Member's Login | Affiliates
Hello,
Marlon here.
In today's newsletter:
*  $100 million in sales ignites launch mania
*  How YOU can get your share, really, for real
*  Wanna see $200 G's made in 30 days in completely documented, A to Z, over-the-shoulder style?
*  Wanna see how $50 g's were made from a banner on a download page?
*  Wanna see totally unbelievable new software for video sales letters that will amaze you?  (And NO, it's not hype)
*  Saul Maraney interviews me.  Here about an upcoming superstar who is a perfect example of what YOU could if you so desire.
*  Scoop from behind-the-scenes of my new launch preparations
And YES, when you share, the PDF link is there!
AFFILIATES:  Promote this newsletter issue:
http://www.getyoursales.com?p=AFFILIATEID&w=zoolaunch
This past week, Brian Rose announced that JV Zoo hit $100 million in sales.
Congratulations to E. Brian Rose and Bryan Zimmerman.
As a result of their smashing success, more and more product launches are going to the Zoo.  And I only see this trend continuing.
Before I get to that, a few friends have LAUNCHES I need to tell you about.
1.  Connie Green
Connie is so awesome and a GREAT networker and sales person and teacher.  Connie says:
I'll be updating my Affiliate Contest Secrets training tonight so it is fresh for 2015. Your affiliate link is:
Connie is one of the best affiliate product promoters I've ever met. And yes, she wins LOTS of contests!
She also published yet another book and was kind enough to send me her book template for Amazon, which I am encouraging her to sell because it's so darned simple to use!  
Here's her latest book.
2.  Saul Maraney
Saul will have Ninja FB Tactics live on Monday:
FB Ninja Tactics – Cutting Edge FB Re-targeting training plus Re-targeting Plugin. – Take your business to the next level!
3.  Barb Ling
Barb is a fantastic person and is an absolutely dedicated and prolific product creator in spite of having boys to take care of AND a hubbie AND some personal health issues with her ankles that sometimes lay her up in bed.  She is AMAZING. …Check out her product creation espresso 2.0http://virtual-coach.com/products/pcespresso20/
4.  Paul Myers
Paul just wrote one of the most awesome ezine issues reverse engineering affiliate commissions on JV Zoo launches…He doesn't think it's brilliant or genius but I DO!  I would have never figured out what he explained.  Listen, if you don't subscribe to Talkbiz, just do it.  Get over it.  Make it happen.
5.   Lucas Adamski's Treasure Chest of Graphics #2
Lucas does the BEST graphics collections you can instantly plug in and use.  
See this one here.
  We probably spent an hour yesterday on Skype.   He's in Poland and just doing great.  You'll love his graphics.
Item One:  JV Zoo hits $100 million and ignites launch frenzy
This past week E. Brian Rose and Bryan Zimmerman announced JV Zoo hit $100 million. I was not an early adopter and early on wasn't even crazy about the service.  But you know what?  They have a rock solid platform, keep innovating and imho they nailed it.  So many things are CUSTOMIZED 100% to what we as marketers need like the ability to deliver affiliate bonuses automatically, dime sales, one time offers baked right in, instant affiliate commissions, integration with getresponse. And the list goes on and on.
I'm seeing BIG, hard core launchers going to the Zoo, even pulling people away from Clickbank and Clicksure.  One thing that has impressed me so far is that quality products are being sold on JV Zoo.  In a minute I'll site a video software that is their all-time best selling product and is simply jaw dropping, gob-smacking amazing.  And no, I don't exaggerate.
I'm jumping into JV Zoo launches and I'm encouraging and pushing ALL my friends to do so…unless they are operating on the paid traffic to big ticket model like Tanner, Charles Kirkland, Kevin Nations and some of my other friends.
I hosted a 200+ post discussion on Facebook surrounding my assertion that some big names are LEAVING paid traffic to big tickets to go back to launching.  This is a fact. I don't know how many.  But I personally know a few.  I'm NOT attacking the paid traffic to big ticket model.  But at least a few guys find product launching simpler and easier.  And you CAN do both if you so desire.
I'm honestly not even a fan of launching. I highly prefer steady traffic and sales.  The thing is, in the Internet marketing niche, you don't a lot of good paid traffic.   To get it, you have to branch out to business opportunity appeals, which is legally not desirable to me.  For NON-Internet marketing niches, there is an abundance of paid traffic available at good to great prices that directly targets the market.
In some niches you don't even need to launch. There's hardly any affiliate competition so you just throw up your affiliate program and let others know about it.  Easy peasy.
In Internet marketing, the affiliate marketing game has changed.  And it's launch driven. I DO have an evergreen JV model I'll be implementing.  But I see advantages to launching low-priced products on JV Zoo to get new blood (new customers).  Then you proceed as standard with your email marketing.
Item Two:  How YOU can get your share, really, for real
YOU, yes YOU, can create and launch a product on JV Zoo if you so desire.  If you have Product Dashboard, Gimme My Money Now, Push Button Letters, Round Table, Cash Like Clockwork, or Fail Safe System, you have a LOT of what you need to get products created, done and out the door.
However, it always helps to see a case study of someone doing it live which brings me to…
Item Three  Wanna see $200 G's made in 30 days in completely documented, A to Z, over-the-shoulder style?
Here you go. It's my affiliate link to JaniG's over-the-shoulder training.
For 30 days, he did 1 webinar a day as he showed you a slice of his life as he created and launched a product on Clicksure and made $100,000+ from it.  But then he did other stuff that 30 days that he showed bringing in a total of $200,000+.
Now, a few things:
a.  He had a bad cold and made more than one or two sounds during the recording that were a bit disgusting.  These were not edited out.
b.  He's in another country. And a few practices he does may not fly or be kosher or even legal in the U.S.   These are NOT required to do really well.  For example, I don't *think* his email practices are U.S. compliant. But he's in another country.  Follow?
c.  These webinars are a "slice of life" not step-by-step highly organized training.  He's a bit random as he goes through things, although he uses daily to do lists.  And I thought the simple way he used these was really cool.
What I LOVED about this is I learned new workflows and procedures as he did actual work on screen during the launch.  He showed in detail how he made his video sales letters and upsell pages.  I learned a lot from this personally.
d.  If you have no product or idea, he covers in depth how to solve this problem.  A few really brilliant gems on this worth the price of the training.
e.  30 videos are a lot of videos to watch.  But you know, if you can't do a launch after watching the videos, you aren't trying.
f.  He inspired me to find some new outsourcers, which I already have.  I hired a copywriter to tweak the sales letter I wrote for a new JV launch because THEY know the Zoo audience and mindset really well. I don't.  I know YOU guys and gals.  But the JV Zoo market is a different market.  In addition, Saul Maraney introduced me to his designer who I'm having re-do the sales letter design.  I mocked it out in Photoshop but they are making it look pro.
g.  He shows the exact emails he sent to get affiliates to promote.
This was one of the most intelligent discussions of getting joint ventures and affiliates I've ever heard.  His advice was spot on.
h.  He says in the sales letter, I believe, that he'll promote your offer.
On the webinars he clarifies this by explaining you need to FIRST get 1,000 clicks to test your offer and show an epc of $1.00 a click, which is what you NEED to come in at to get affiliates to promote.  At least that if not better.
i.  His discipline on doing his daily to do list is an example for ALL to follow including myself.
j.  His extreme attention to detail on the OTO's will really open your eyes.  You'll see what a major emphasis it was.
k.  After doing the Clicksure launch, he THEN goes on to do ANOTHER product and launch it on the Warrior Forum and it did really well also. He partnered with a guy on this who I believe was a newbie.  He told the guy how to come up with the product idea, and I thought it was genius.
l.  Everything was explained in minute detail starting literally from scratch by going to a plr site where he found a software program to sell on the OTO.  I think he made $100k from a plr software…lol.  I'm sure somebody somewhere won't like that.  I thought it was pretty fascinating.  He DID add value though.  He didn't just sell the software.
Now, my friend Paul Myers doesn't like OTO's, I don't believe.  So doing this isn't for everybody.  I had an interesting discussion with Paul on this the other day. I personally LIKE OTO's and LIKE buying from them because I get great deals!  I'm sometimes pissed when I'm really excited about buying from someone and they don't have a great OTO offer for me.  I'm more than disappointed.  I'm pissed!  I'm like, what they heck?  Where's my sizzling OTO? For you newbies, an OTO is a one time offer with a very special price or bonuses.
I highly recommend these webinars with the caveats I gave you above.  I've told a number of close friends to buy this.  HOWEVER, if you can't see the forest for the trees, if you can't learn from someone that either has a different values system from you or lives in another country under different laws and rules, then do NOT buy this product.  You won't be happy.  Living in the U.S. I wouldn't do a few of the things he does. And he DOES mention this on the video…that he may not recommend you do a few of the things he does for this reason.
Item Four:  Wanna see how $50 g's were made from a banner on a download page?
One of the things he showed was how he structured his download pages.  I thought it was brilliant.  He logs into his account and SHOWS you the commissions he earned exceeding $50,000 just for putting a hosting banner on his download page!
More important, though, is his THOUGHT PROCESS on coming up with the OTO's and download pages and how he modeled other's success.  Ditto all the way through.  The way he studied other OTO videos, took notes and then created his own imho was awesome.
The short version of the 50 G's is he found a company that paid $100 per hosting sign up and had a good conversion process.  They also had AWESOME affiliate stats!  Something like 1 out of every 3 or 4 buyers bought the hosting package.  That ended up being $50,000+
He also made $27,000 selling leads.  In the U.S. proper privacy disclosure would be required for this, a point which he DOES bring up.
Item Five:  Wanna see totally unbelievable new software for video sales letters that will amaze you?  (And NO, it's not hype)
This software will take your breath away, more so than the moment you feasted your eyes on that significant other, spouse or … errrrr …. affair you have…lol.  (Sorry, I couldn't resist that one).
This is one of the best pieces of software I've ever bought.
On this particular slide, I just typed my text, clicked the button that said "animation" and it put a SPINNING background behind it. I clicked the arrow on "animation 2" and it put these arrows there that move up and down.  You can change the colors on anything easy!  And those are just a couple of about 20 options on each selection.
You have a full slate of ANIMATED characters like this….you just type your text on the right side.  It's SO easy.  You click ADD SLIDE, select the slide, and modify it.
Listen, I can blab on and on about it.  I'll send you out my affiliate link for it as soon as they approve me on JV Zoo.  In the meantime, I'll leave you guessing…lol.
Here's the thing…after seeing the high level of work JaniG put into doing his video sales letters, and knowing how much work my friend Dave Miz puts into 'em, I realized software like this is well worth having and using.
Item Six:  Saul Maraney interviews me.  Here about an upcoming superstar who is a perfect example of what YOU could if you so desire.
I used a color adjuster on my webcam and it made me look YELLOW…HONESTLY guys and gals, I'm NOT yellow. If anything I'm GREEN because I eat so much KALE.  Except for today because my vegetarian restaurant is closed today.  Today is often a sushi day.  So I'm only vegetarian 6 days out of the week.
Listen, Saul started from SCRATCH.  He did what I teach and preach — he became PROLIFIC at putting out products and has hit top 5% of WSO launchers.   He's networking like CRAZY with affiliates.
On this interview he asks me how to go to the NEXT LEVEL.  Saul will be releasing this video at some point.
Item Seven:  Scoop from behind-the-scenes of my new launch preparations
Here is how I designed the letter in Photoshop. I intentionally have it small because I don't want to let all the cat out of the bag yet.  Anyway, I thought it was good BUT the design needed pro polish. Saul Maraney introduced me to his designer who is making it look "pretty."
I also need to have the JV page designed.
I still have a lot to do because I haven't designed the funnel yet.
Another inspiration I got from JaniG was his go to technical person.  I used to have a go to guy.  He's awesome.  But now he does more longer term work for clients and isn't available often without advanced notice. I'm gonna find an "instant" person I can get help from on Skype. I know a few of y you have had an issue or two with me screwing up something technical. I have all the attention to detail of a pet rock.  I'm determined now to take another shot at solving this.  I just don't want the big overhead I used to have.
OK boys and girls.  That wraps this up.  I'm hustling to try to get my launch out in early February.  #$2, 3, 4, 5 and 6 will go like 100x faster than #1 where I'm going through a learning curve of finding writers, designers, tech person, etc.
PS:  Your likes, COMMENTS, Facebook and Twitter shares are GREATLY appreciated  and noticed!  It'd be interesting if you shared what you came up with as your monthly income need, and your monthly sales objective.
====================
RESOURCES FROM MARLON
====================
Book of Secrets:  This is a collection of some of my best all time marketing secrets.  Great reading!
Get all the basics on how to do graphics the REAL WAY using PSD's from Photoshop Elements, so later you can graduate to full-blown Photoshop. This is very basic but really, really good training in just the core stuff you need to START OUT with. This is training wheels for graphic design. You won't become a pro overnight. But this gets you on the RIGHT PATH and that is the PURPOSE. We updated screen caps last year. None of the basics in Photoshop Elements change much. You got a lasso. Paint bucket. Patterns. Gradients. This is what we teach here. BASICS. To me, if you're really SERIOUS and don't want to just hire out all graphics, you need this.  The videos are made with an older version of Elements but the screen caps are updated.
http://www.designdashbooard.com
Get "training wheels" to walk you through my famous 12-step formula I taught around the world in 120 seminars Fill in the blanks and click a button.
The ORIGINAL fill-in-the-blanks letter software. This is NOT about magically creating sales letters. It's like TRAINING WHEELS for my 12-step formula to FORCE you to use it and walk through the process mentally. I found in teaching this in 120 seminars that people would not actually DO the formula I taught. So I decided to create a way to FORCE FEED it. THAT is why I created Push Button Letters that then spawned the whole entire genre of sales letter creation software, MOST of it sold as a magic pill without understanding the GOAL which is to get you to MENTALLY PROCESS and walk through a precise, step-by-step FORMULA.
http://www.pushbuttonletters.com
The exact things I taught a new employee to get him up to speed on all this marketing stuff in 30 days. And will get YOU up to speed on the absolutely criticall basic knowledge also. Get up to speed FAST with the in-house training I gave one of my new employees. I love this product. To me it's Evergreen. The stuff I teach here is what I feel is absolutely VITAL for anyone to know, including a new employee, new customer or whoever. That includes you. This is BASIC but powerful training. I find a LOT of people miss the BASICS, so they get no value from other stuff they buy. You HAVE to put in your basics FIRST.  A few of the software recommendations are dated. But 90% to 95% of it is Evergreen.   http://www.themarketingdiary.com
Want to know how I got 30,000 affiliates to promote me? I love this product also. It's how I got several million people to my websites.   It includes the steps, the documentation, everything. Now, yes, I did this product some years ago. You'll find out the things I do, teach and believe in are EVERGREEN. The answer is NO. It's not outdated. YES, everything in it STILL applies. Do I STILL use everything you'll read about it in it. It's my BLUEPRINT for a highly successful affiliate program. Check this puppy out:
http://www.1in102.com
Need a target market? http://www.pushbuttontargetmarket.com
If you're struggling to find a target market, I think this can help. It isn't the ONLY thing you need. It isn't like "the answer." But I really think if you delve into the tool it talks about that you can really gain a deeper understanding of what is SELLING in the market. That is the purpose of it.
Money Getting Secret: On December 3, 1998, I Discovered A "Money Getting" Secret That I've Repeated 122 Times — And You Can Use This Same Secret Starting 2 Hours and 58 Minutes From Right Now! http://www.marlonsanders.com/writerssecret/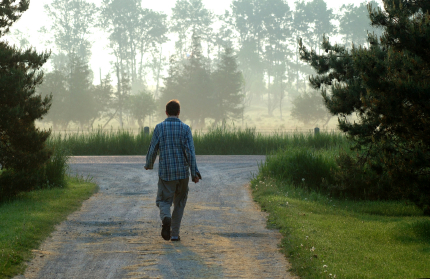 The Road Not Taken
Two roads diverged in a yellow wood,
And sorry I could not travel both
And be one traveler, long I stood
And looked down one as far as I could
To where it bent in the undergrowth;
Then took the other, as just as fair,
And having perhaps the better claim
Because it was grassy and wanted wear,
Though as for that the passing there
Had worn them really about the same,
And both that morning equally lay
In leaves no step had trodden black.
Oh, I marked the first for another day!
Yet knowing how way leads on to way
I doubted if I should ever come back.
I shall be telling this with a sigh
Somewhere ages and ages hence:
Two roads diverged in a wood, and I,
I took the one less traveled by,
And that has made all the difference.
Robert Frost
If you got value from this Marlon's Marketing Minute newsletter about JV Zoo Launches, please tell me in comments, then like and share.